Elk River is the second phase in our continuum of care and offers more freedom and less structure than Anoka.
Our Elk River property was fully renovated in 2022 from top to bottom.
When we say "top to bottom," we mean: new interior and exterior paint, flooring, appliances, beds and bedding (including pillow top mattresses), and furniture throughout the home.
This location houses 16 men and
is fully furnished, featuring:
3 Full-Size Kitchens

3 Dining Rooms

2 Living Rooms (with 75" TVs)

5 Bedrooms

5 Bathrooms

Laundry Room with Full-Size Washer & Dryer

On-Site Fitness Center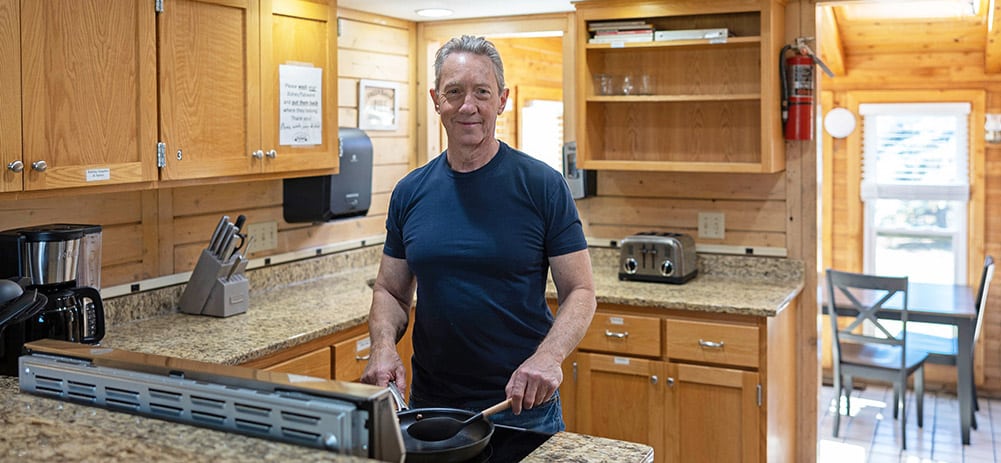 At Riverplace, individuals have the freedom to plan with others and prepare their own meals.
We believe that responsibility and recovery go hand-in-hand; therefore, being responsible for living, including meal preparation, is consistent with this philosophy.