This is the third phase in our continuum of care and offers the unique opportunity of housing with minimal program requirements.
Staff is on-site 24/7 to serve our clients and tend to any needs they may have.
Clients live in fully furnished apartments, are allowed to have their own vehicles, and have the option of working full-time.
Clients also choose from AM or PM outpatient care in Anoka.
Our Champlin property was fully renovated in 2022 from top to bottom.
When we say "top to bottom," we mean: new interior and exterior paint, flooring, appliances, beds and bedding (including pillow top mattresses), and furniture throughout the home.
This location consists of 6 individual apartment-style units. Each fully furnished unit features:
2 Bedrooms

1 Bathroom

Full-Size Kitchen (with 2 refrigerators)

Living Room (with 75" TV)

Dining Room

On-Site Laundry is Available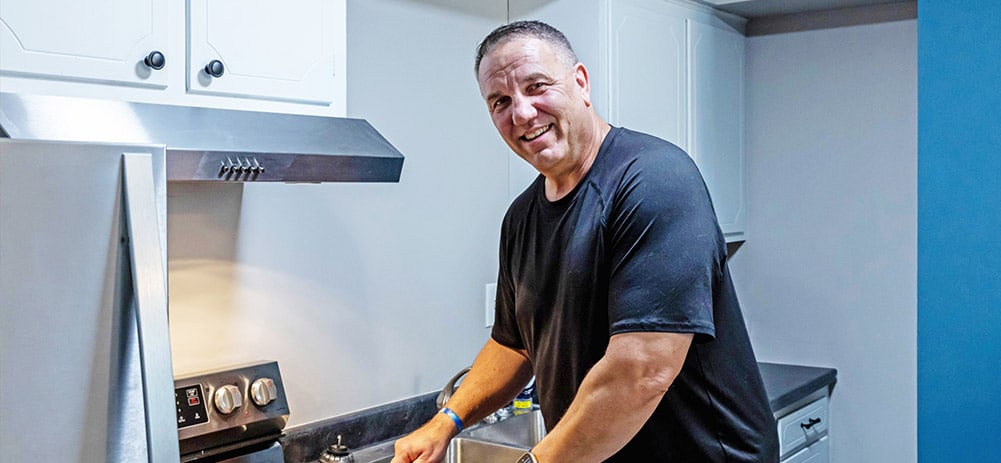 At Riverplace, individuals have the freedom to plan with others and prepare their own meals.
We believe that responsibility and recovery go hand-in-hand; therefore, being responsible for living, including meal preparation, is consistent with this philosophy.