Anoka is the first phase in our continuum of care and is an intensive outpatient program with housing.
Our Anoka location, built in 2016, consists of 5 townhomes totaling 10 units.
Each unit is fully furnished and features:
2 Bedrooms

3 Bathrooms

Full-Size Kitchen

Living Room (with 75" TV)

Dining Room

Laundry Room with Full-size Washer & Dryer

On-Site Fitness Center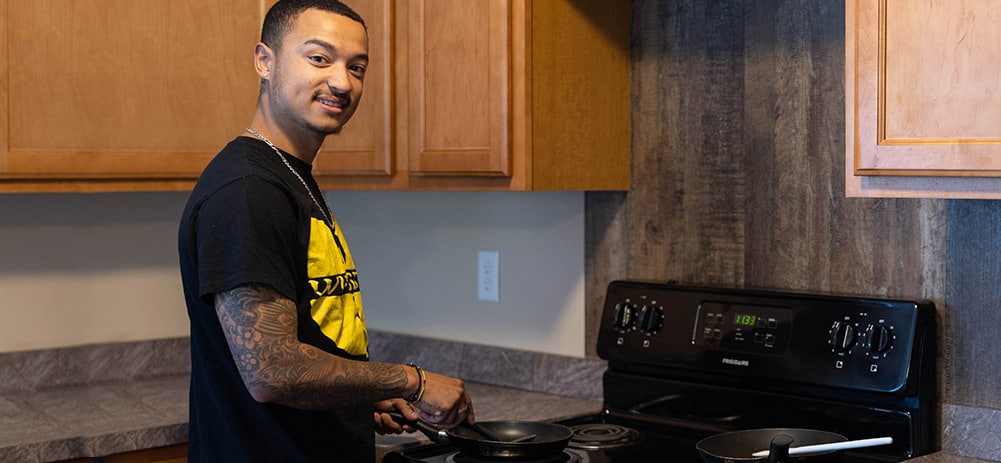 At Riverplace, individuals have the freedom to plan with others and prepare their own meals.
We believe that responsibility and recovery go hand-in-hand; therefore, being responsible for living, including meal preparation, is consistent with this philosophy.